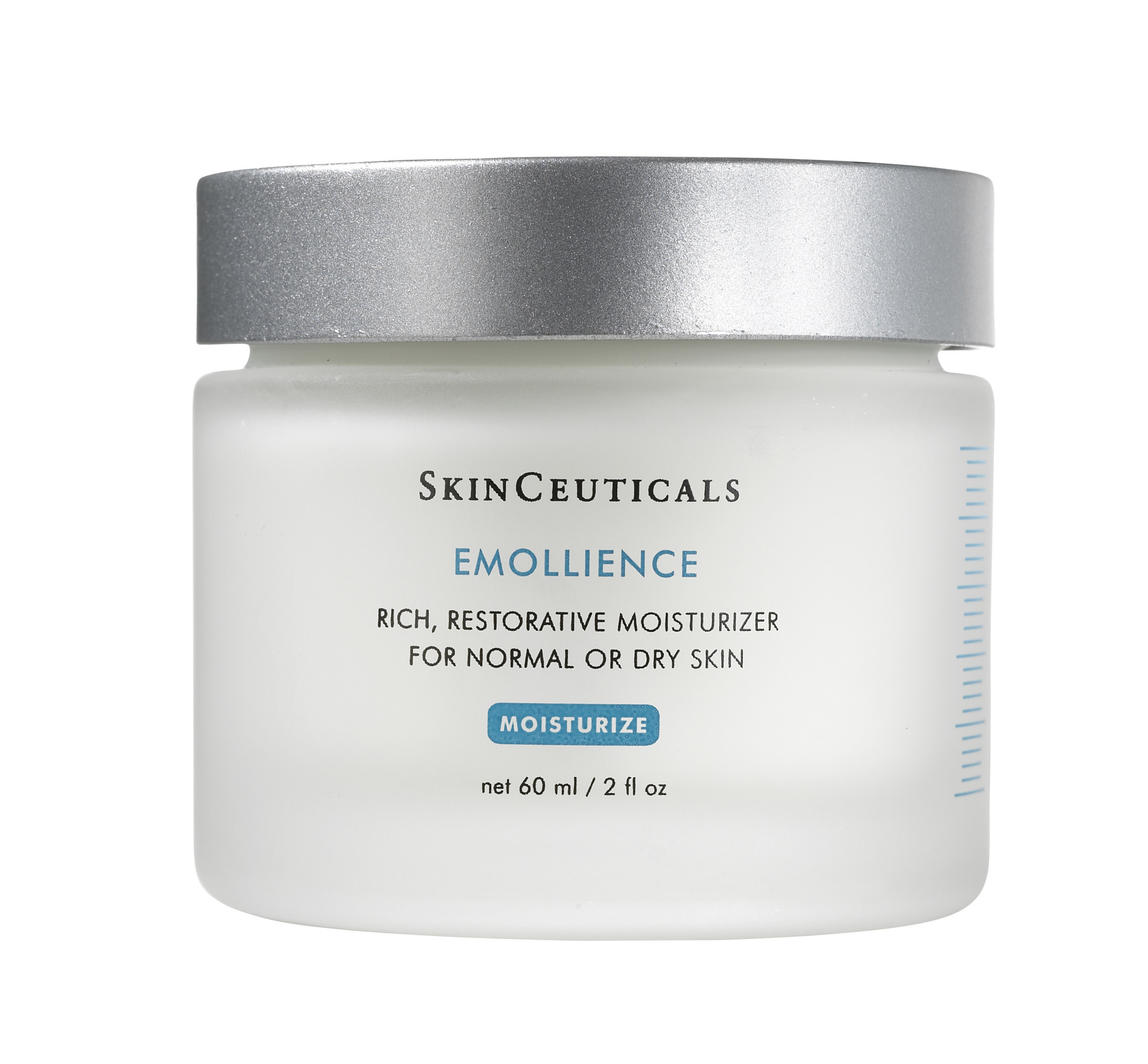 SkinCeuticals

Emollience - 60ml
Our nourishing face moisturizer restores and maintains daily hydration for normal to dry skin with the use of botanical extracts.
Product description
Emollience combines an exclusive cocktail of algae extracts and plant oils to deliver rich yet lightweight moisture to the skin. This elegant, gentle formula has an easy application texture making it an ideal moisturizer for dry skin.

 
FEATURES AND BENEFITS
Nourishes and hydrates the skin
Restores and maintains skin moisture levels
Absorbs quickly and evenly
Optimal for high altitudes and cold or dry climates
Paraben-, alcohol, dye-free

Ideal for dry or sensitive skin types
APPLICATION
Once or twice daily, apply a generous amount to the entire face, neck, and chest. If using in the morning, apply after a SkinCeuticals vitamin C antioxidant serum and before a SkinCeuticals sunscreen. If using with a retinol at night, apply after retinol application.
Did you know? Emollience contains sea algae which are harvested off the coast of Brazil. It is one of the few non-polluted harvesting sites where algae are known to contain some of the highest levels of active constituents. 
In-Clinic Treatments
If your skin constantly feels dry, consider an in-office hydrating Silkpeel to gently infuse long-lasting hydration and keep your skin smooth and subtle.
Book now! https://projectskinmd.com/treatment/silkpeel-microdermabrasion/
Best paired with
Complete your skincare regimen with these related products