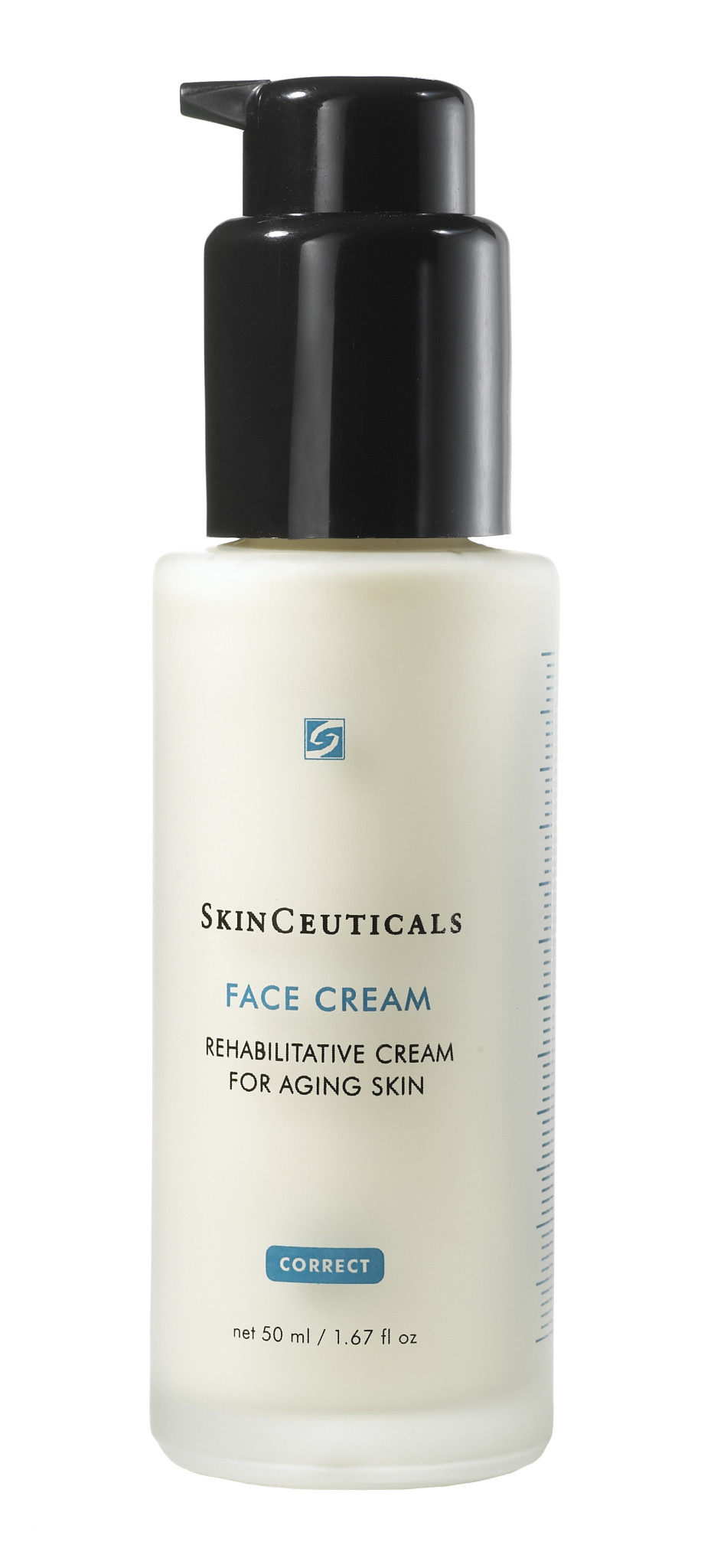 SkinCeuticals

Face Cream - 50ml
The perfect moisturizer specifically formulated to combat collagen breakdown and moisture loss in mature skin.
Product description
The signs of aging in mature skin are the result of three factors — moisture loss, collagen breakdown, and free radical damage. Face Cream contains targeted botanical ingredients specifically formulated to counter these advanced skincare concerns. This light, rehabilitative cream provides powerful firming and replenishes moisture with emollients. Combined with vitamin E, Face Cream is perfect for the skin depleted by the ravages of time.

 
FEATURES AND BENEFITS
Maintains the production of collagen and hyaluronate
Supports replacement of lipids in mature, dry skin
Contains four effective antioxidants to protect against free radicals
APPLICATION
Once or twice daily, apply to the entire face, neck, and chest. Paired with the Eye Balm, you will have the perfect hydration combo!
In-Clinic Treatment 
Do you know that our Customized Glow Facial will help lift off any dead skin cells that might be congesting your skin or making it dull to reveal an immediately brighter and more radiant complexion. Bonus: your products will penetrate deeper into your skin following a medical facial. This will ensure even better results from your homecare routine. It's a win-win, trust us on that one!
Book now! https://projectskinmd.com/treatment/medical-facials/
Best paired with
Complete your skincare regimen with these related products