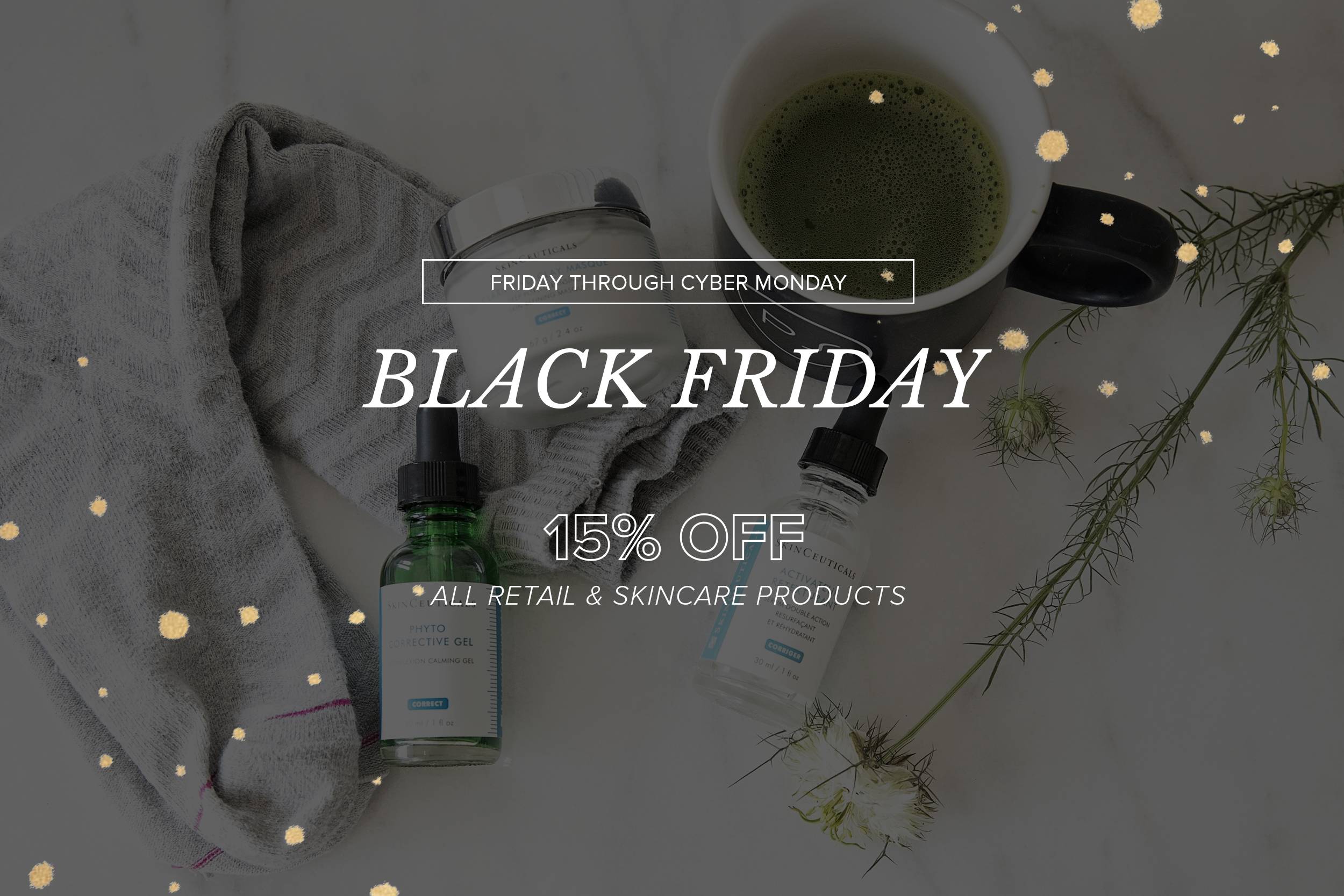 Featured products

Selected especially for you
Friday through Cyber Monday

BLACK FRIDAY IS HERE: 15% off all Skincare

When you spend $750 or more before discount, receive a $50 Project Skin MD gift card which can be used towards non-physician treatments until January 31, 2021. 15% discount is already applied on all products, no code needed.
The SkinCeuticals difference

The Vitaminc C Authority

All Vitamin C products are not created equal. How come your skin is so bright? Could it be your Vitamin C serum giving you this glow? YES. SkinCeuticals uses high concentration of pure Vitamin C and low pH formulations for maximal, clinically proven, skin
Say no to UVA/UVB rays

Sun protection made easy

The days of greasy, white, pore-clogging sunscreens are over. With the SkinCeuticals Sheer Mineral Sunscreen collection you will forget you have it on. The Colorscience Sunforgettable brush-on sunscreen is also a must for easy re-application during the da
Est. 2012. This is where it all began. Nestled in trendy South Granville area
our beautiful 6000-square-foot facility on two levels offers a comprehensive range of aesthetic dermatology solutions
laser medicine and advanced skincare.

Expect the same extraordinary PS experience in a smaller footprint. We made no compromise here and you shouldn't settle for less either. Project Skin MD Richmond is meant to be an extension of our Vancouver mothership.
[powr-popup id="ba340976_1573507596"]