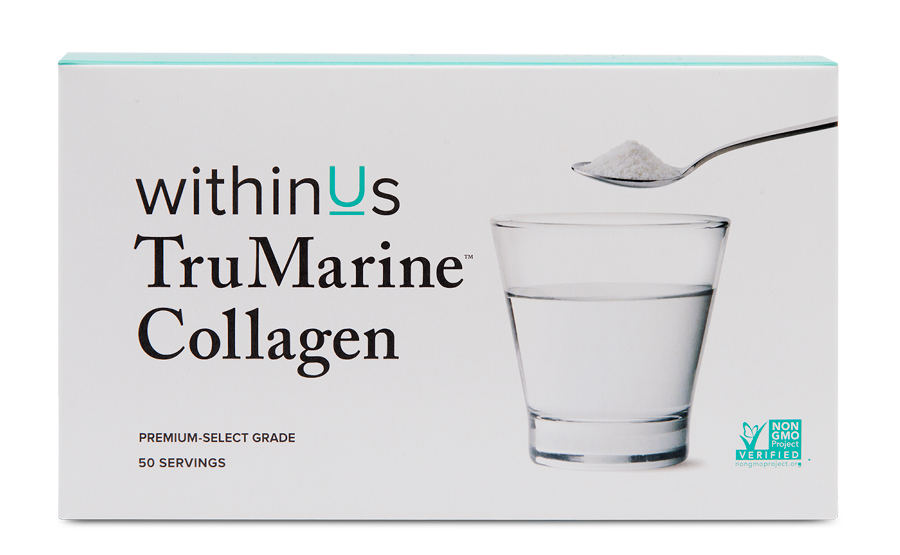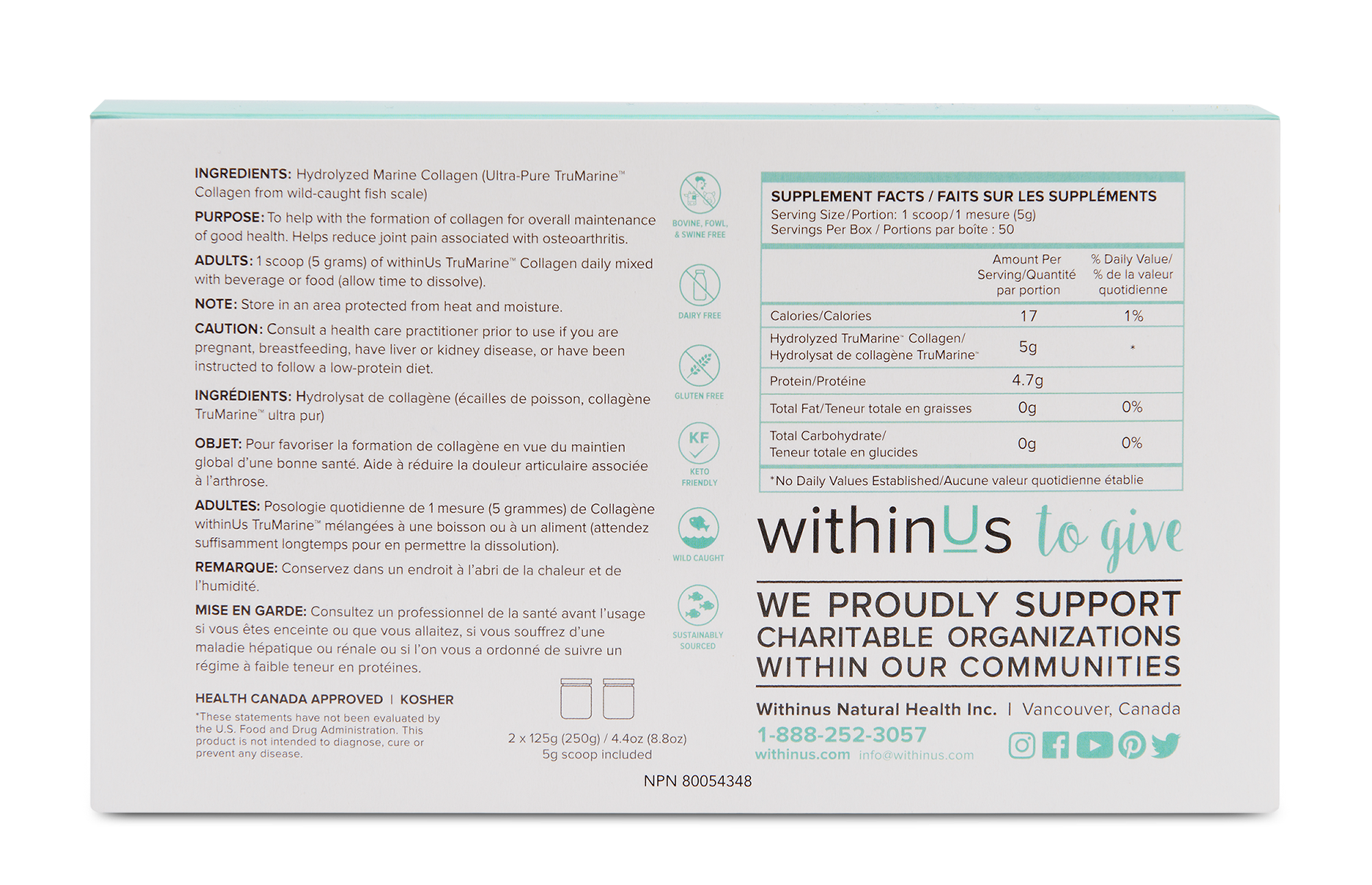 withinUs

Collagen Loose Powder
withinUs TruMarine™ Collagen is a premium-select grade collagen peptide that contains 95% protein which promotes healthy skin, hair, nails, and joints.
Product description
Collagen is the most important structural protein in the body, representing 75% of our skin & 7% of our total body weight. From our early to mid-20s, we lose approximately 1% of our collagen each year, which causes our skin to wrinkle, joints to stiffen and bones to weaken. Our ultra-pure TruMarine™ Collagen offers a high concentration of specific amino acids which have been scientifically proven to help with the formation of collagen within the body. 

 
This 225g jar of withinUs TruMarine™ Collagen holds 45 servings and a 5g scoop. 
FEATURES AND BENEFITS
Strengthens hair and nails

Reduces joint pain and m

aintains bone health

Minimizes fine lines and deep wrinkles

Repairs sun damage

Increases skin hydration and suppleness

Non-GMO Project Verified and H

ealth Canada approved
WITHOUT
Artificial colors
Artificial flavors
Additives
Preservatives
Stabilizers
Did you know? withinUs TruMarine Collagen is produced exclusively from the scales of wild-caught, sustainably-sourced fish from the deep, pristine waters of the South Pacific.
Best paired with
Complete your skincare regimen with these related products